Our commitment to quality and service ensure our clients a great value!
With years of experience and continuing education, our dedicated staff is ready to serve you and your beauty needs. We will help you decide the best look, and deliver just the right services to achieve it. Our comfortable, relaxed atmosphere is designed to make you feel great! Come see us soon. Stavroula has worked in the beauty industry for hirty years. She started out as a nail technician. Next she worked as an Aesthetician and worked on Newbury street Boston for ten years, at a well known day spa. She has been educated in Miami Florida and Las Vegas. She has taught basic makeup for Cosmix Cosmetology School in Marlborogh, MA.
The best way to describe the way Stavroula works with clients, is with a generous amount of pampering.

We support the wounded warrior project. Stavroula has experienced two military deployments as her husband has served in a forward deployed combat unit in the United States Navy.

Discounts are available for military members and wives with a military I.D. 20% off
1 and half hour $110
This dynamic treatment incorporates green tea and lactic acid to reduce hyperpigmentation caused by photo damage hormones and acne. Thorough cleansing vigorous exfoliation with lactid acid green tea and vitamin c mask lightens and brightens to hep clarify.
Results are brighter and firm glowing skin.
1 and half hour $120
During this facial pharmaceutical grade antioxidants, botanicals and vitamins with powerful active ingrediants are treated below the skin's surface. The signature rejuvenation facial is a
stand-alone facial that hydrates and nourish the skin.Pancreatic enzyme with papaya exfoliate dead skin cells . Bio peptide revitalizing face and neck, with a decollate mask that is award winning. Your skin will truly feel nourished and firm. Deep pore cleaning with light extactions. Face , neck and shoulder massage. Paraffin foot treatment includes your soothing session.
1 hour $90
Series of six $450
Non invasive current exercises and tones sagging skin. Includes micro current lift.
Antioxidant penetrates skin with massage through micro current. Hydrating collagen mask with honey hydrates . Relaxing massage whille you rest with mask.
Perfect for a special event. Face lift without surgery.
2 hours $200
This is the ultimate serious result facial combining all of our exceptional treatments into one long session. This treatment will instantly rejuvenate dull,tired skin. Microdermabrasion and non invasive micro current together with our custom blended products help stimulate and penetrate products. This treatment revitalizes your complexion leaving it younger, firmer and radiant. Perfect for a special occasion.
$200.00 for 1 Treatment
$550.00 for a series of 3 Treatments
$50 Add on for neck
$50 Add on for decolletage
Micro needling is a minimally invasive dermaroller procedure (requiring no downtime) that uses small needles to prick the skin.
Helps generate new collagen and skin tissue for smother, firmer, and more toned skin
Also helps reduce the appearance of scars, wrinkles, large pores, rosacea, hyperpigmentation, and loose skin
*Pricing includes a facial and a take-home product valued at $50!*
Call to schedule your appointment or consultation with Stavroula!
This is a non-invasive procedure that cleanses, gently exfoliates, and hydrates your skin by removing build up from the pores with painless suction all while nourishing the skin with plenty of moisture! The skin is rejuvenated with antioxidants and peptides leaving it with a beautiful glow!
Hydro Facial similar to hydrafacial. This multifunctional service offers ultrasonic exfoliation. Microdermabrasion with hydration, and pore cleaning. Cooling modality to calm sooth skin. Warming radio frequency also known as RF technology to tighten lift . Great for neck chin area!
Return to Top
Service Policy
To ensure prompt service appointments are always desirable but walk-ins are gladly accepted. If you need to cancel an appointment we appreciate at least 24 hours notice.
Features & Specials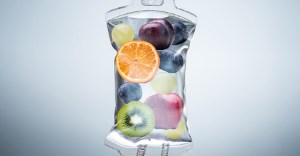 Vitamin IV Infusion Offered In Shrewsbury Ma Call For Questions 508 726 3828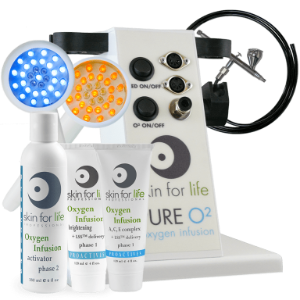 HOW DOES LED LIGHT WORK? LED, light emitting diode therapy is used in skin care treatments because of its various wavelengths. LED stimulates cellular responses to increase a smooth, plump and youthful complexion.Unlike other light therapy it does not contain ultraviolet rays. Red light reduces inflammation which provides skin with a stress-free healthy immune response. Blue light is important for good health. Great for oily acne skin. $50 add-on to any facial treatment